Flora is crowned Best in Show for her preserve, which she describes as a "little pot of sunshine".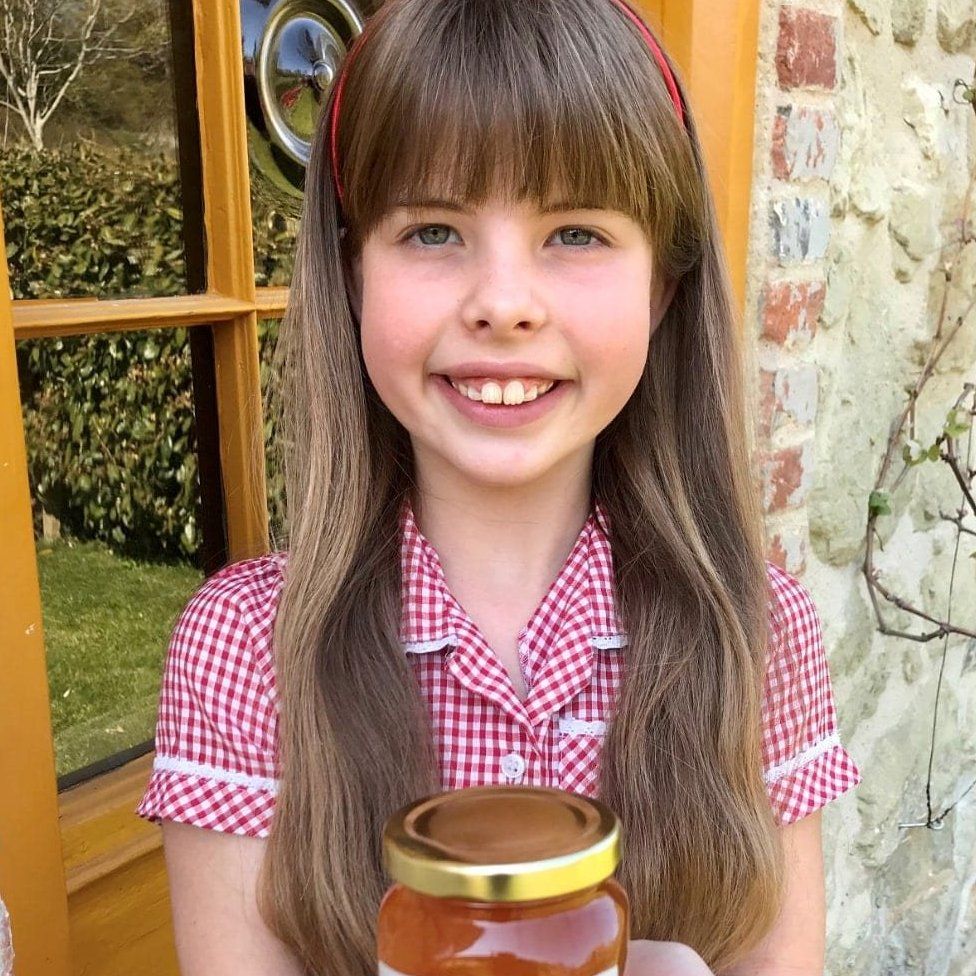 A nine-year-old girl has won a prestigious food award for her homemade marmalade.
Flora Rider became the youngest ever winner of Best in Show at the Homemade Marmalade Awards when she came top of more than 3,000 other entries.
She said she made the preserve with her family on the Isle of Wight as a "fun activity" during lockdown in January.
The Seville orange and orange blossom marmalade has now been reproduced for sale in Fortnum & Mason's stores.
The awards attract entries from countries around the world including Canada, Australia, Japan, Kuwait and Brazil as well as the UK.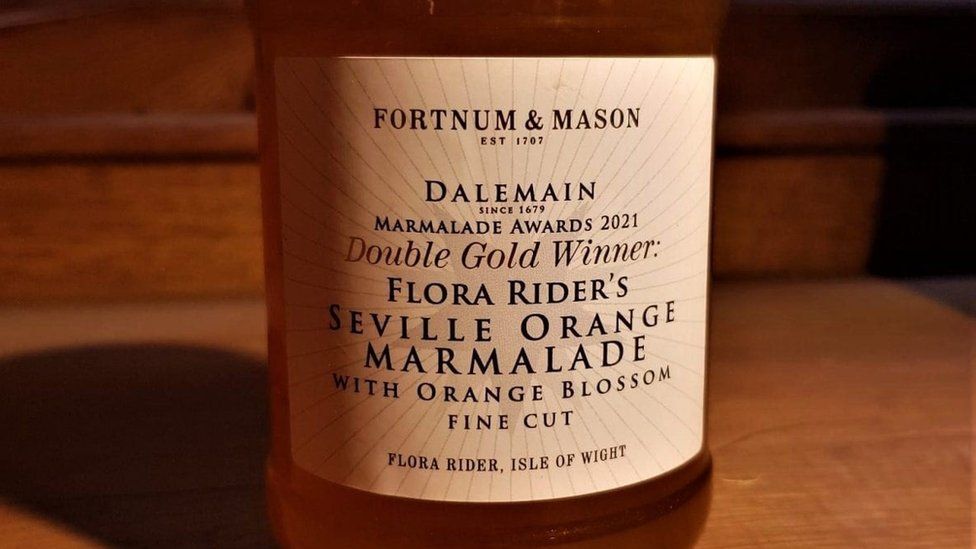 Organisers said the judges were "bowled over" by Flora's entry and unanimously declared it the overall winner.
Flora, who described her marmalade as a "little pot of sunshine", said: "I enjoyed shredding the peel and filling the jars but best of all I enjoyed eating the finished marmalade.
"I liked the thought of adding flowers to my marmalade and so using orange blossom seemed like a good idea. The taste of the marmalade was very nice with a lovely floral and honey flavour."
Flora's mum, Zoe Rhind, said it was the first time her daughter had attempted to make marmalade.
"Flora has always been interested in getting into the kitchen and cooking," she added.
The awards founder, Jane Hasell-McCosh, said the blind judging process had been "quite tense" and she was "astonished" to find a nine-year-old had won.
"Flora's marmalade was so subtle – the idea of adding orange blossom water is such a treat. It held its place as the best," Ms Hasell-McCosh added.
"I discovered marmalade-making as a child with my mother and I am delighted that our winner has done the same, and at such a young age – the future is clearly very bright for marmalade."
Flora's winning entry has been replicated by artisan producers Thursday Cottage and will also be sold at Dalemain Mansion, with part of the proceeds going to charity.
The BBC is not responsible for the content of external sites.