A couple were sent a fine after a word on a woman's clothing was mistaken for their number plate.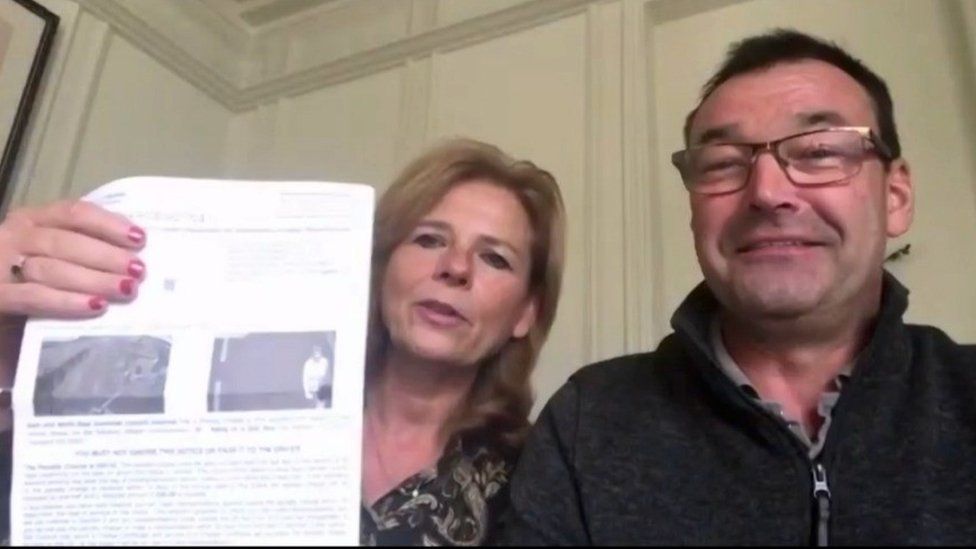 A couple were sent a fine for driving in a bus lane when a camera mistook a word on a woman's clothing for their number plate.
Dave and Paula Knight, from Surrey, received the fine for driving in a bus lane in Bath despite not being in the city at the time.
A camera had registered the word 'knitter' on a pedestrian's clothing as Mr Knight's number plate KN19 TER.
"We thought one of our friends was stitching us up," said Mrs Knight.
Bath and North East Somerset Council (BANES) confirmed the fine had been cancelled.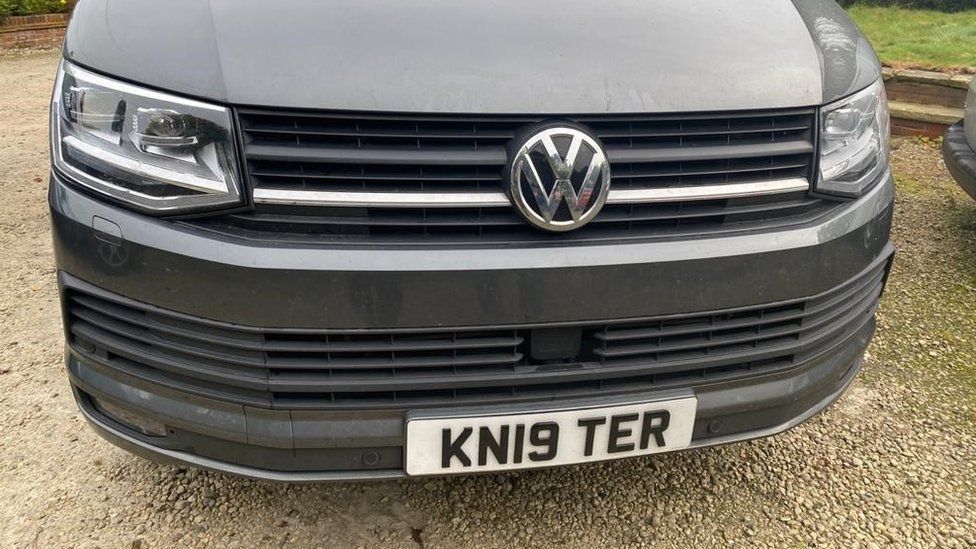 Mr Knight said they planned to frame the notice and put it on the mantelpiece.
"I was looking for my vehicle in it [the picture] and thinking to myself have I been to Bath?
"The poor lady walking down the bus lane has got a top on very similar to my number plate but her handbag is blocking one of the letters out so it assumed it was my number plate," he said.
Mrs Knight said she thought it was a joke but when none of their friends came forward, they contacted the council.
"When we looked at the photo it was of a lady with 'knitter' on her sweatshirt and KN19 TER is my husband's number plate.
"I think it's bizarre and very funny, this poor lady has been changed over into a vehicle rather than a person overnight, " she said.
Mrs Knight said when she contacted the council, they initially told her the fine would need to be paid but when the staff member looked at the image she "burst out laughing".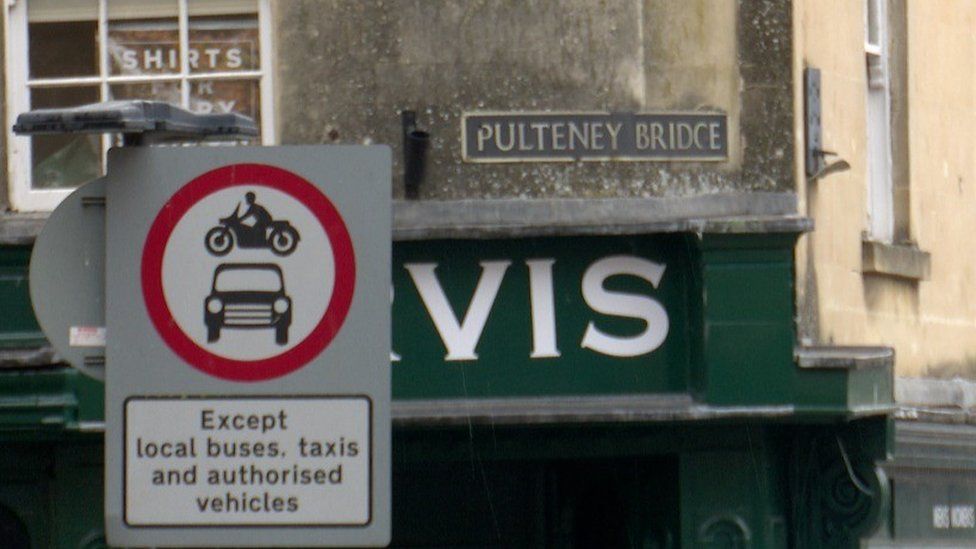 "I'm a bit worried about going to Bath again now. I don't know if we'll take the van, we might take the train," she added.
BANES cabinet member for transport Manda Rigby said she was pleased that Mr and Mrs Knight had seen the funny side and that it had given the team "a few giggles".
"The camera picked up the logo and thought it was a number plate. It doesn't happen often and when we went back to look the fine was cancelled immediately.
"It did give us a smile particularly because Mr and Mrs Knight took it so well," she said.


The BBC is not responsible for the content of external sites.