8 Clothing Hacks You Should Know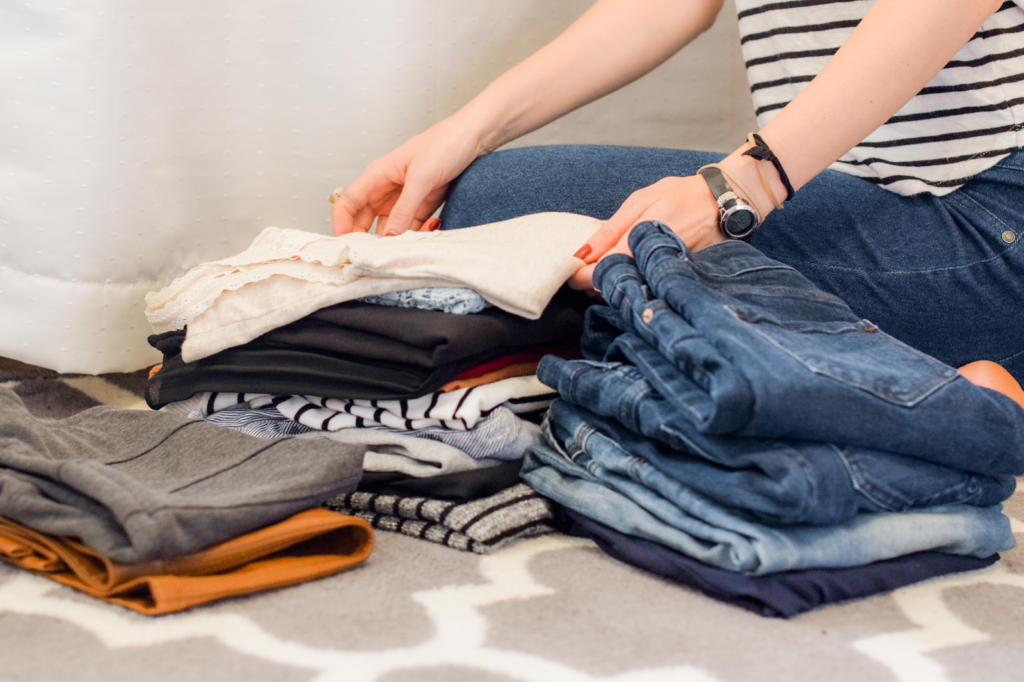 When it comes to fashion and style, there are numerous tips and tricks that can help you elevate your wardrobe game. From making your clothes last longer to finding creative ways to accessorize, there are countless hacks that can help you maximize your clothing collection. Here are six that you should know:
Use a lint roller to remove pet hair and fuzz
If you have pets, then you are probably familiar with the struggle of trying to get pet hair off of your clothes. Lint rollers are a game changer when it comes to removing pet hair and fuzz from your clothing. Keep a lint roller handy in your closet or purse so that you can quickly remove any unwanted hair or fuzz from your clothes.
Turn your hanger hooks backwards to keep track of what you wear
One way to keep track of what you wear is to turn your hanger hooks backwards. When you wear an item of clothing, turn the hanger hook around so that it is facing the opposite direction. This way, you can quickly see which items you have not worn in a while and decide whether you want to keep them or donate them.
Use clear nail polish to prevent runs in stockings
If you are wearing stockings or pantyhose, there is nothing more frustrating than getting a run in them. To prevent runs from getting worse, apply a small amount of clear nail polish to the affected area. The nail polish will act as a sealant and prevent the run from getting bigger.
Freeze your jeans to kill bacteria and freshen them up
Washing your jeans after every wear can cause them to fade and lose their shape. Instead, try freezing them. Put your jeans in a plastic bag and place them in the freezer overnight. This will kill any bacteria that may be lingering on your jeans and freshen them up without causing any damage.
Use a rubber band to keep your off-the-shoulder tops in place
Off-the-shoulder tops can be a hassle to wear, especially if they keep slipping down. To keep them in place, simply loop a rubber band around each shoulder strap and attach them to your bra strap. This will keep your top from slipping down and help you to feel more comfortable.
Try using a scarf as a belt or a headband
Scarves are versatile accessories that can be used in many different ways. One way to use a scarf is as a belt. Just tie a scarf around your waist to add some color and texture to your outfit. Another way to use a scarf is as a headband. Fold a scarf into a thin strip and tie it around your head to keep your hair out of your face and add some style to your look.
Protect your shoes and your suitcase with a shower cap
When you are traveling, it can be tough to keep your shoes clean and protected. A shower cap can help. Slip one over your shoes to protect them from dirt, dust, and other debris. It's a simple and effective way to keep your shoes looking their best.
Use a dryer sheet to remove deodorant stains
Deodorant stains can be a nightmare to get rid of, but a dryer sheet can help. Rub a dryer sheet over the stain, and it will start to break down the deodorant residue. Then, you can simply brush it off with a clean cloth. This hack works best on light-colored clothes, so keep that in mind.
These clothing hacks can help you to save time, money, and effort when it comes to your wardrobe. When you're trying to keep your clothes looking their best, find new ways to wear your favorite pieces, or simply add some style to your look, these hacks can help you to achieve your fashion goals.