He made $400,000 flipping a house
Earlier this year,
Lin He made a $400,000 profit from a single home flip.
The 3,600-square-foot house in Malibu was in foreclosure and was listed for $1.39 million. He purchased it for $985,000 in 2017 without ever stepping foot inside.
"Boy, it was bad. It was a lot worse than I thought," he said. The renovations took three months and cost him around $300,000, plus he incurred many other costs like taxes, staging and realtor commissions.
But it was worth it.
He listed the home for $1.97 million — exactly double the price he paid for it. He got a full-price offer within three weeks of listing it.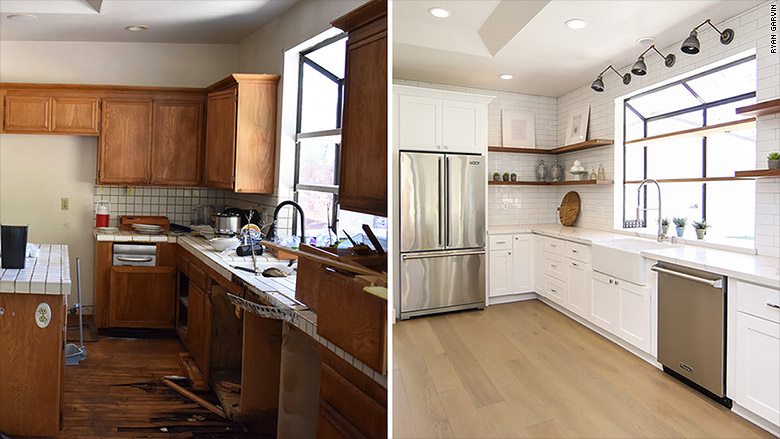 Home flipping increased to an 11-year high in 2017, according to data from ATTOM. That's roughly 6% of all home and condo sales.
The rapid rise in home prices nationwide has made flipping more lucrative than it has been in recent years. The average gross return in the past three years was 50%, according to ATTOM. From 2004-2006, the average return on a flip was 31%.
Related: Even rising mortgage rates won't stop homebuyers
House flipping surged in popularity following the Great Recession, when prices bottomed out and some investors saw a buying opportunity.
"At the bottom of market, you had professional investors well capitalized who were able to go in and scoop up deals with a lot of cash," said Daren Blomquist, senior vice president at ATTOM.
He, who'd been working in real estate for years, became an investor around that time. Between 2008-2014, He bought more than 100 homes. Some he flipped, others he kept in his rental portfolio.
Many housing markets have seen prices return to pre-recession levels. Some have become so hot that prices increased by double digits.
The epic rise caused He to hit pause on flipping in 2015 and start to deleverage. He sold off a portion of his rental portfolio and focused more on his design-build construction business.
But when the Malibu home came up last year, it was too good of a deal to pass up.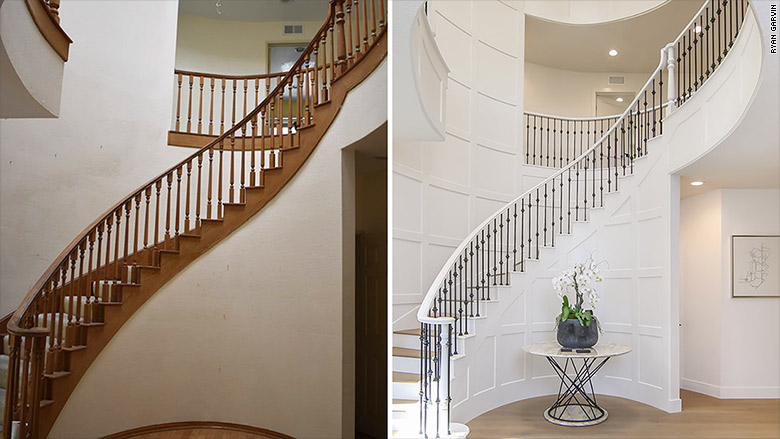 Related: Are you ready to buy a home?
The ratio of flipped properties to sales nationwide was 6.2% for the first three months this year, according to CoreLogic, matching the post-crash high at the start of 2013.
Banks and other institutional investors were heavy in the flipping market at that time, but these days more individuals are getting in on the action.
"There are more of these bandwagon home flippers or novice home flippers jumping into the market because home prices are going up," noted Blomquist.
But amateur flippers have their work cut out for them. The lack of inventory means prices are high and many are buying homes that need a lot of work, he added.
High home prices are a double-edged sword, and the temptation is just too great for a lot of flippers. They see prices continuing to go up they can continue to make money even though buying at high price," said Blomquist.
But flipping isn't as easy as it looks on TV.
"It's not glamorous and it's real work, dealing with gross properties," said He. "It can have the potential to give you a good return on your money, but it's not as easy as people think."