Early menopause: 'I was grieving that I couldn't have children'on June 4, 2021 at 11:48 pm
From hot flushes on dates to feelings of grief, being menopausal at university was tough for Éimi.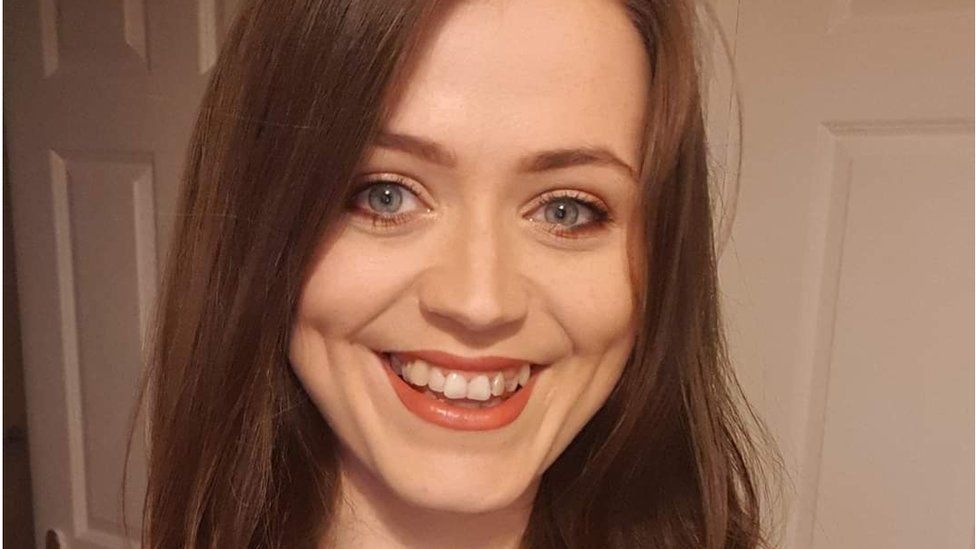 "It made me feel really old," says Éimi Quinn.
"I know that's a horrible thing to say and I don't want to bash anybody older with menopause, but it feels like you've been robbed of something."
When she was 19, she developed ovarian cancer and by the time it was diagnosed, it had spread dangerously.
She had to have major surgery to remove her ovaries, as well as chemotherapy.
"I didn't think I was going to survive. So I'm actually very, very lucky," Éimi tells Radio 1 Newsbeat.
The surgery caused early-onset menopause, triggering a catalogue of symptoms.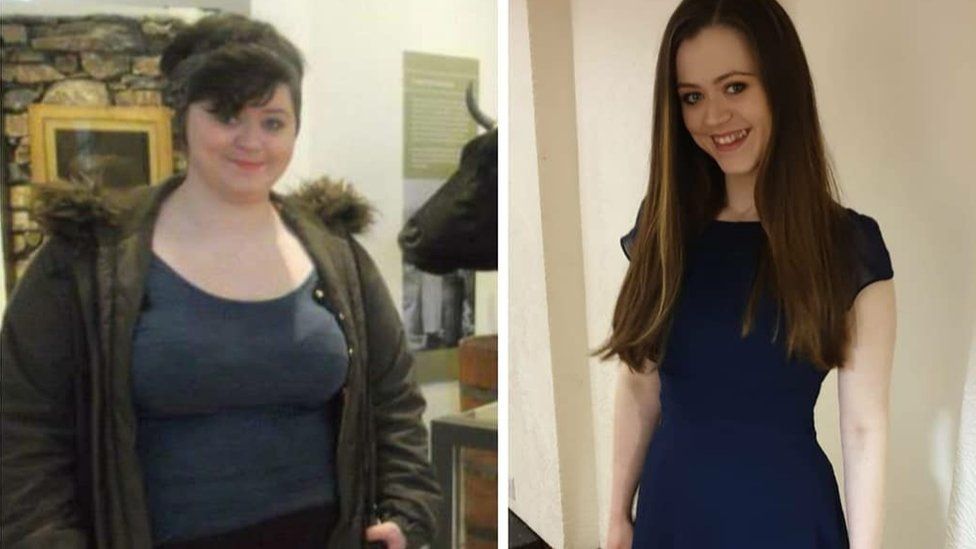 Unlike most women who slowly develop symptoms, Éimi was fast-tracked into menopause and describes it as the "worst queue jump ever".
"You get night sweats, receding gums, itchy skin, you're tired all the time. You're really anxious. You can't remember anything. You're incontinent, you gain weight. I mean, the list goes on," she says.
Éimi, who is now 28 and works as an actor, didn't realise her ovaries would be removed and says she was "devastated" when she found out she would be unable to have children.


Menopause is when a woman stops having periods and is no longer able to get pregnant naturally.
Periods usually start to become less frequent over a few months or years before they stop altogether.
It's a natural part of ageing that usually occurs between 45 and 55 years of age, as a woman's oestrogen levels decline.


All of this happened while Éimi was working towards a degree in business studies – and later, theatre studies – at the University of Glasgow.
"For a long time, I didn't realise the reason I was so anxious, upset and down was because I was grieving something that I should have had," she says.
"We think of grief as grieving someone's past. But actually, I was grieving the fact I couldn't have children. I was grieving the fact that I couldn't join in with my friends and nobody understood what I was going through."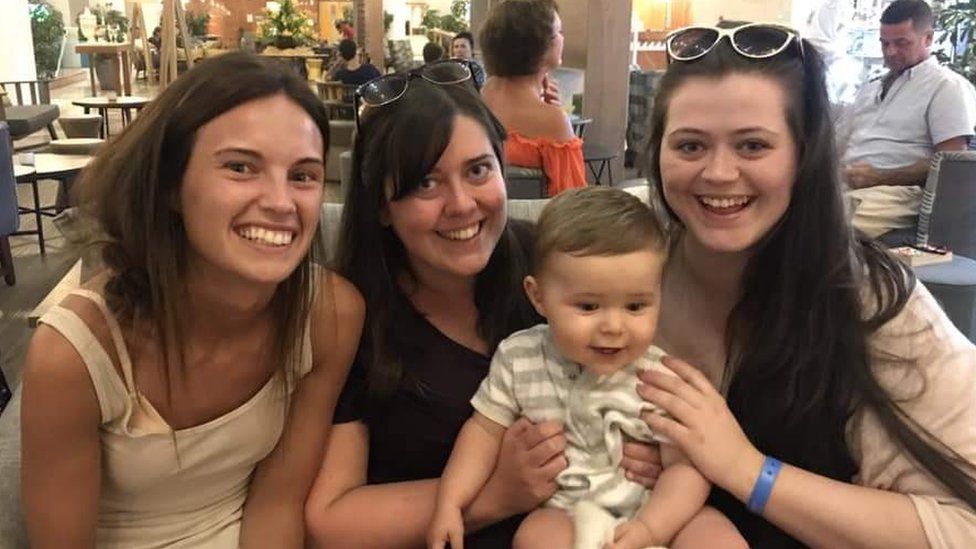 Early menopause also impacted Éimi's dating life – one date was ruined by a hot flush.
"It was in a restaurant in Glasgow and we were sitting there, and I started visibly sweating from my forehead and I could see him looking at me like I was mental," she says.
"I was eating a pizza, not an enchilada, so it made no sense. I said: 'Excuse me, I'm going to the bathroom,' and I ran away."
She's now in a happy relationship, but says dating after early menopause was particularly difficult.
"Even once you get past the hurdle of that first date where you don't run away, you've then got to tell them: 'I'm actually an 80-year-old woman in an 18-year-old body'."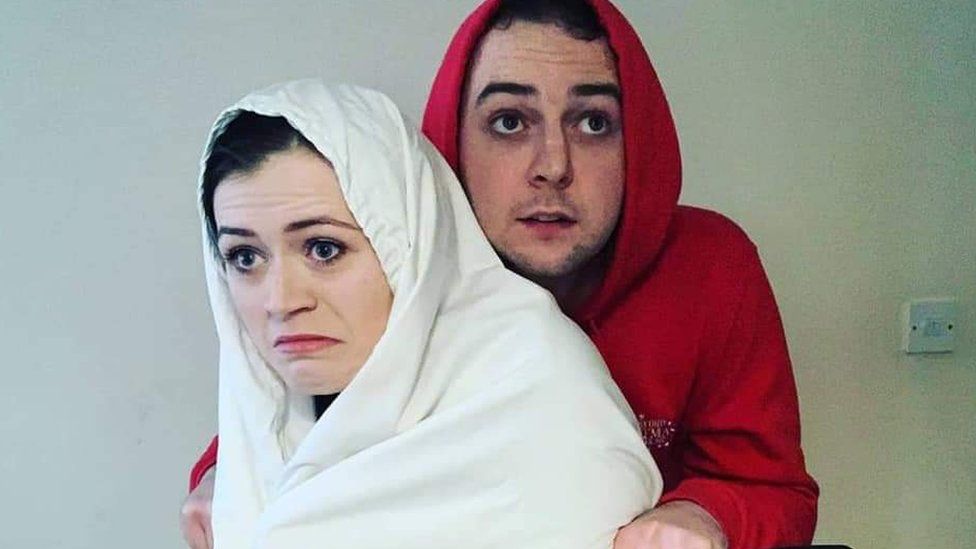 Although she's able to laugh off some memories, there was a darker time when the menopause interfered with Éimi's degree and took a toll on her mental health.
"I got to a point where I was so down," she says.
"I was in a lecture hall, and I couldn't concentrate on anything. This lecturer was telling us stuff and I wasn't taking any of it in. I felt so stupid."
Éimi's memory fog and sense of helplessness left her feeling suicidal.
"That made me feel so guilty because [doctors] had just saved my life from cancer," she says.
"But now I'm older I can look back and appreciate you don't always have to be super brave."
One way to ease menopause symptoms is hormone replacement therapy (HRT).
But Éimi can't have it so isn't getting any treatment for her symptoms. Doctors warned her that the oestrogen in HRT could bring back her cancer.
HRT doesn't work for everyone and there are side effects.
But Éimi wishes she could take it as it can protect against conditions such as diabetes, heart disease, Parkinson's and osteoporosis, which run in her family.
In her complex case, doctors have told Éimi that not being able to have HRT means she's "more likely to die early".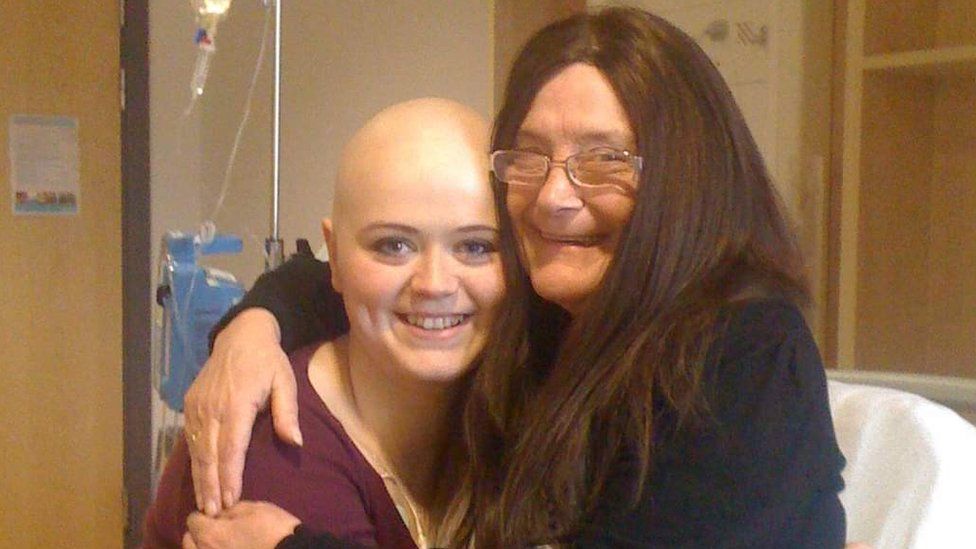 Despite it all Éimi's outlook on life remains positive.
She's been clear of cancer for nine years and hopes doctors may reconsider allowing her to take oestrogen in the future.
She wants the final word to go to the Tinder date she walked out on: "I really hope he reads this and he's not still waiting for me to leave the toilets of that restaurant."