Joseph Giardina: Not Your Usual Insurance Agent
Joseph Giardina, the president of North Castle Insurance Agency in Armonk-North Castle, New York, may wear a coat and tie to work each day, but when he punches out at the end of the day, he switches over to Santa Claus mode no matter what time of year it is. "That's a bit much," he says, laughing, "but yes, I do try to give back to my community as often as I possibly can. No business leader should ever forget that in the end, life is about helping other people, not yourself."
One of Joseph Giardina's favorite charity activities is providing the 40 hams and 40 turkeys for the annual Westchester Christmas dinner, an annual dinner for 350 guests from homeless shelters across the county. When asked why he started doing this, he smiles at the memory. He explains that fifteen years ago, he noticed a flyer in the back of St. Mary's Church for donations to the dinner. "I immediately volunteered to donate all the turkeys and hams needed for the dinner. In life, everyone experiences times that are difficult financially and emotionally, and this was my way to give back," Joseph Giardina says.
While he wasn't sure how he was going to afford such a donation since he was a young dad with a new business, he knew it was the right thing to do. "I was impulsive, but it was the right thing to do," states Joseph Giardina. "My family and I have been doing this every year since then."
He is also a Board member for Gabrielle's Angel Foundation, led by founder Denise Rich. "I believe deeply in its goals," Joseph Giardina explains. "There are too many children and adults who are suffering from leukemia, lymphoma, and related cancers, and we need more effective treatments. I value the nonprofit's work in this area, so serving on its Board is an excellent way for me to serve its mission."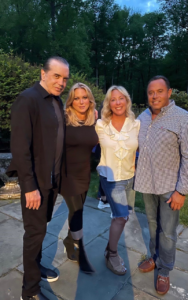 Joseph Giardina's service to the Greater Tri-State area and Greenwich, Connecticut. 
For twenty years, he has been advising clients on how to choose the best insurance policies for their needs. "It's been a great career," Joseph Giardina says. "I meet people at pivotal times of their lives. Some are excited about buying their first home but unsure how to protect their investment. Some are teens who just got a car and are learning the responsibilities that come with it. No matter the situation, my team and I sit down with each client and help them be sure they know exactly what they are purchasing."
North Castle Insurance Agency's extensive life insurance policies
Life insurance is one of the top three policies that Joe's clients buy. "It's a very wise decision," he says, "because while we would all like to live forever, none of us will. What will happen to your loved ones if the worst happens? This is especially important if you are the primary breadwinner or have children. This was true for one of my clients, who died suddenly when he was only 30 years old or so. His wife suddenly had no means to support herself, and she had young children to care for. Because he had purchased a life insurance policy with us, I was able to give her a $500,000 check at his funeral. That brought her peace of mind for their financial future even though the money could never bring her husband back."
North Castle Insurance Agency's homeowners insurance
If the key to a new home brings the purchaser excitement, then homeowners insurance brings peace of mind. "A home – be it a condo, a house, an RV, or a trailer – is such an enormous investment and responsibility that no one should be without homeowners insurance," says Joe. "The policies do, unfortunately, contain a lot of complex terms that can make anyone's eyes cross. Never be afraid to ask us questions at North Castle Insurance Agency. We will do everything we can to help you have a thorough understanding of what you're purchasing."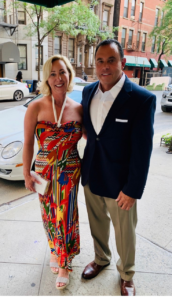 North Castle Insurance Agency's additional insurance policies 
Additionally, North Castle Insurance Agency offers expertly managed insurance policies for car, umbrella liability, boats/yachts, commercial property, workers' compensation, and business automobile. "We are a full-service insurance agency for individuals, businesses, and families," states Joseph Giardina. "We can help you purchase a reliable, reasonably priced policy that fits your situation."
Joseph Giardina, a trusted insurance expert in the Greater Tri-State area.
Joseph Giardina has been helping individuals, families, and businesses understand and choose insurance policies for the last two decades. He served as the CEO of Metric Records/ Sony/Red/JBR Distribution, President of the Giardina Agency, and President of Ovation Risk Planners. Today he is the President of The Giardina Group as well as The North Castle Insurance Agency. Joseph Giardina also insures the community of Greenwich, Connecticut.
The dedication of Joseph Giardina to both his clients and his industry have earned him numerous awards and respect among his peers. He has been honored seven times with the Allstate Inner Circle Award and ten times with the Allstate Chairman's Award. He is a fifteen-time winner of Allstate's Life Leader Award. Joseph Giardina is a member of the Columbus Citizen's Foundation and the Gala Chairman of the National Cooley's Anemia Foundation, Inc. He is an Honoree of the Chazz Palminteri Child Reach Foundation. Joseph Giardina is also still serving the communities of Poundridge, New York, and Waccabuc, New York, with his charity work.
What may surprise you about him is that he was honored by the Recording Industry Association of America for the sales of more than 1,000,000 copies of the Hollywood Records compact disc "Jonas Brothers." When asked about it, Joseph Giardina says, "I am very driven professionally. When given a goal, I set my mind to it and just don't stop until I've reached it. I do the same for my own insurance clients."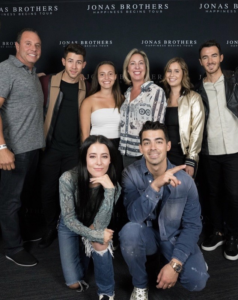 Whether Joseph Giardina is at work or volunteering, he keeps one thing in mind: people first. "I see people at some of the hardest times of their lives," he says, reflecting. "When they make a claim, it's because something terrible happened, and, of course, with my charity work, I frequently meet people who are in difficult circumstances. In all situations, I try to lead my team to respond with professionalism and empathy."