Verphy Kudi's 20-month-old-daughter died from influenza and starvation after being left alone.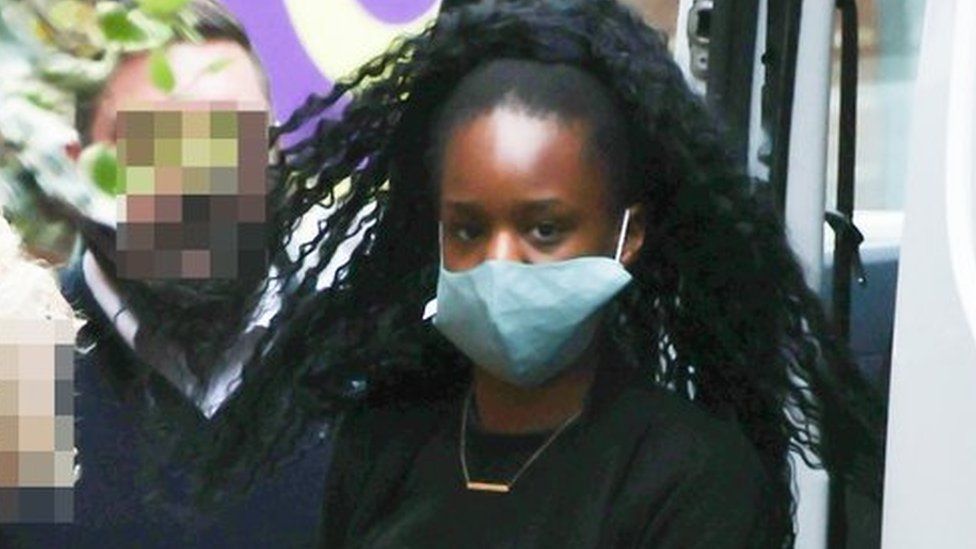 A mother who left her daughter alone to starve to death as she partied for six days has been jailed.
Verphy Kudi admitted the manslaughter of 20-month-old Asiah Kudi, who was left at her Brighton flat as she celebrated her 18th birthday in December 2019.
She travelled to London and Coventry, and had acted like a "carefree teenager", Lewes Crown Court was told.
Kudi, 19, of no fixed address, has been jailed for nine years.
Judge Christine Laing QC told Kudi that Asiah "was a helpless child" who "relied completely on you as her mother to provide for her needs".
She said: "It is almost unbearable to contemplate her suffering in the final days of her life, suffering that she endured so that you could celebrate your birthday and the birthdays of your friends as a carefree teenager."
Prosecutor Sally Howes QC told the court CCTV covering Kudi's home showed she had left Asiah alone in the flat for five days, 21 hours and 58 minutes.
Kudi left Brighton on 5 December and went to London, where she spent her birthday with her boyfriend.
Two days later she attended a concert in Elephant and Castle, south-east London, where she had the DJ announce her birthday, the court was told.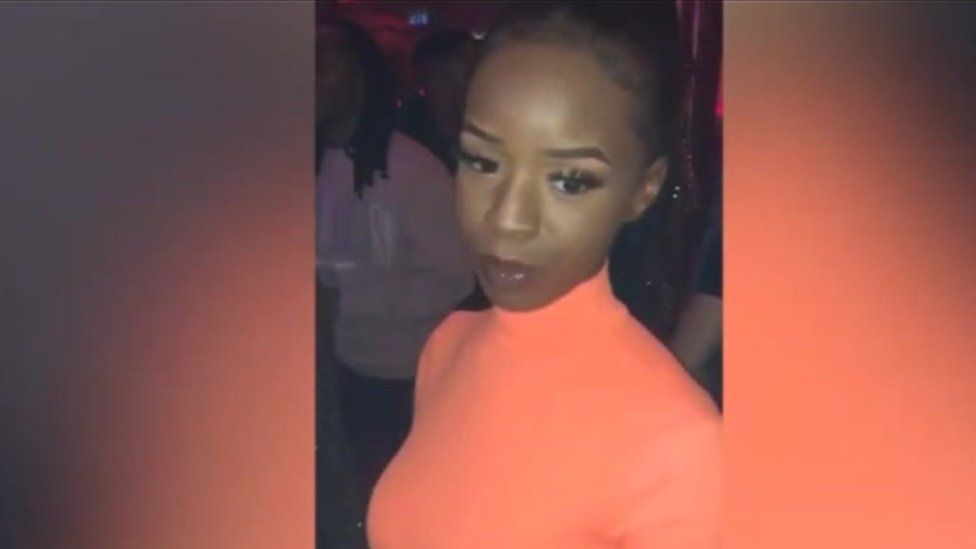 On 9 December she moved on to a birthday party in Coventry – 150 miles from Brighton – before returning to London the next day and then home on 11 December, the court heard.
When she returned home, Kudi called 999 and told paramedics her baby wasn't waking up.
At just after 18:20 GMT an ambulance crew found Asiah "incoherent, distressed and distraught", and lying on the floor, the court was told.
Asiah was taken to hospital but pronounced dead on arrival.
A post-mortem examination concluded the cause of death was starvation and influenza, with reported signs of dehydration and severe nappy rash, the Crown Prosecution Service (CPS) said.
Libby Clark, of CPS South East, said: "Asiah's mother Verphy Kudi had a duty to keep her safe from harm, but instead selfishly chose to put her own need to party and be with her friends above all else.
"The consequences of her decision meant that Asiah must have suffered dreadfully during the days and nights that she was alone in the flat.
"This follows a history of multiple earlier occasions of abandonment and neglect."
When Kudi was first interviewed by police she claimed she had been with her child at the flat all the time, except for one visit she made with her to London.
But officers found the CCTV footage, and also discovered phone footage taken during her time away from home.
In a statement, Asiah and Verphy's family said: "We are saddened by the current situation and as a family we have many unanswered questions.
"Verphy has experienced so much at such a young age and we have always done what we can to support her."
The statement said the family was "in the midst of an unbearable tragedy".
It added: "Not only are we coming to terms with what has happened today but we are also still grieving for our beloved Asiah."
Brighton & Hove Safeguarding Children Partnership said in a statement: "We are currently working with our partners to look into what happened and are conducting a child safeguarding practice review."


The BBC is not responsible for the content of external sites.